Original music
Do you need great music for your upcoming film, television show, commercial, or YouTube video? I write instrumental music with vast stylistic influences ranging from rock to high life to classical and everything in between.
I draw on my classical music education and eclectic love of groove oriented music to weave together compositions that will compliment your production splendidly.
I have music available on Spotify and on Yung Cloud. I can also write music specifically for your project. Just contact me and tell me your vision and I will work with you to make the best music for you.
To stream my music on Yung Cloud please click
here
For my Spotify account please see below (for some reason there are two albums listed below mine that are not associated with me I am working on this problem and will correct shortly):
​To contact me with regards to licensing please click the email link below:
Powered by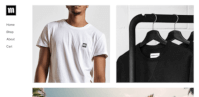 Create your own unique website with customizable templates.